Antimony
Antimony is a very special element that belongs to the potentially toxic heavy metals. It occurs in seawater in varying concentrations and can be metabolized by some bacteria.
The metalloid antimony gets into the aquarium water via unclean plastic packaging and inferior PVC parts (piping) and can be removed from the water with our Phos 0.04. A value up to 10 µg/l(0,26 US.liq.gal.) is tolerated in the aquarium; as for many metals, this is also the limit value in drinking water. Antimony is also found in some frozen food. Therefore these would also have to be checked if the measured values are too high.
With too high antimon concentrations, partial water changes with a good sea salt mixture and the use of zeolite as filter medium have proven to be effective.
Value too high:
Partial water change, removal of decoration, filtration via Powerphos, Phos 0.04, Zeolite
Value too low:
no dosage intended !
| Variety | Heavy metal |
| --- | --- |
| Benefit | none |
| Reference value | 2–5 µg/l(0,26 US.liq.gal.) |
| Skill Level | Red, only for experienced aquarists |
| Source | Plastics, cement, reef decorations |
| Available | no dosage intended |
| Importance 1–6 | 2 |
| Detection quality | safe |
| Relation values | none |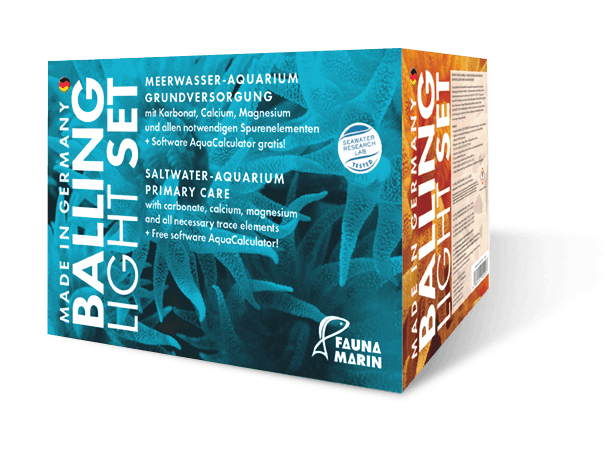 Balling Light:
No dosing intended. Please note the relevance limit in the ICP Reef Total Analysis.